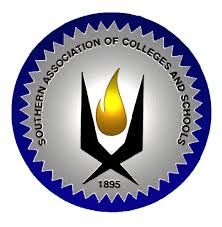 Huntsville, Ala. - During the recent annual meeting of the Commission on Colleges of the Southern Association of Colleges and Schools (SACS) in San Antonio, Tex., the accrediting body placed Alabama A&M University on probationary status.
AAMU Interim President Beverly Edmond said today that the 133-year-old historically black institution was placed on probation for non-compliance with several of SACS' "Principles of Accreditation." 
She added, however, that the specifics of the probationary action "are not yet available" and that she expects to soon receive details in future correspondence.
"While this is not good news for AAMU," Edmond commented, "it must be emphasized that we remain a fully accredited institution and none of the degrees we award are in jeopardy."  Edmond also noted that AAMU is already working on a plan to address the identified areas of concern. 
"We are very confident that these issues will be quickly resolved," said Edmond.  "AAMU remains an outstanding place to receive an education, and none of the concerns deal with the quality of our academic programs."
Also during the annual meeting, SACS lifted from probation the 28,000-student Texas Tech University in Lubbock, Tex.   In Alabama, within the past five years, Auburn University was placed on probation in 2003 and was removed a year later.