Nashville, TN – The Office of Research and Sponsored Programs at Tennessee State University is preparing for the 31st Annual University-Wide Research Symposium, March 30 through April 3, 2009.
This year's symposium is slated to be an extraordinary five-day interdisciplinary celebration showcasing the range of faculty/staff-mentored student research that is being conducted across all academic disciplines at the University.  
The symposium highlights the range of student research through oral and poster research presentations, visual arts presentations, performing arts presentations (music, dance and theater) and demonstrations.  Workshops and tutorials will be available to participating students to help them develop competitive displays, exhibits and multi-media presentations. Students with winning presentations are eligible for awards up to $250.
With the theme, "Research: Celebrating Excellence" the Office of Research and Sponsored Programs has updated the symposium's structure to enhance campus and community participation.  Recognizing that most research is not defined by one discipline of academic study, one of the symposium goals is to build bridges between multiple academic disciplines by creating a culture of inquiry and sharing areas of research interest.
The symposium invites students from all disciplines to submit research projects and creative work.
For more information, contact the Office of Research and Sponsored Programs at 615-963-7631 or visit www.tsurs2009.org
 
St. Louis, MO – Harris-Stowe State University's Teacher Education Department presents the National Education Association (NEA)/Tom Joyner Praxis II Preparation Institute, a program designed to assist individuals with passing the Praxis II Examination, a mandatory requirement for the fulfillment of the teacher certification process. 
Harris-Stowe attained a grant from the Tom Joyner Foundation to make the institute possible, and Harris-Stowe is the only university in Missouri to acquire the grant.
The NEA/Tom Joyner Praxis II Preparation Institute is free and open to the public for those who qualify. Prospective candidates must meet the following requirements:
1)      Failed Praxis Exam at least once (must provide documentation)
2)      Minimum 2.0 cumulative GPA on a 4.0 grade scale
3)      Minimum 60 hours of completed course work
4)      Willingness to commit to a four-weekend program of study 
The upcoming session runs March 20, 21, 27, 28, April 3, 4, 10 and 11, 2009. For optimum results, participants should attend all sessions. On March 20, all participants should report to Room 205 of the Dr. Henry Givens Jr. Administration Building (HGA) with a copy of a failed Praxis score and proper ID. 
 
To apply, visit http://www.hssu.edu/sphome.cfm?DeptID=11 . For more information, please contact Harris-Stowe's Teacher Education Department at (314) 340-3673 or smithla@hssu.edu.  
 
 (JACKSON, Miss.) – During the civil rights movement of the 1960s, the Council of Federated Organizations building in Jackson was a hub of activity. It housed the city's first black radio station and was home base for organizations like the Congress of Racial Equality (CORE), the Southern Christian Leadership Conference (SCLC), the Student Nonviolent Coordinating Committee (SNCC), and the NAACP.
With funds from the U.S. Small Business Administration, Jackson State University is moving forward with plans to renovate the COFO building complex that includes 1011, 1013 and 1017 John R. Lynch St.
The university will hold a restoration ceremony at noon Saturday, March 21, at 1017 John R. Lynch St.
Plans include staging one of the buildings with artifacts so that it appears as it did in the 1960, and using the other buildings for meeting space and to house student run businesses through Jackson State's College of Business. Student entrepreneurs will be responsible for developing business plans, marketing analyses, and other tasks necessary to ensure the success of their ventures.
The restoration of the COFO complex is part of Jackson State University's initiative to redevelop the eastern portion of John R. Lynch Street.  The Lynch Street Initiative is led by Jackson State University's Center for University-Based Development and seeks to preserve the historic aspects of this corridor while improving the surrounding communities.
(Jefferson City, MO) - Future medical professionals, researchers and leaders in the science world will showcase their talents in Lincoln University's Jason Gymnasium on Friday, March 20, 2009, during the 27th Annual Lincoln University Regional Science Fair.  One hundred students from area middle and high schools are expected to participate. Their projects will be judged between 10 a.m. and noon.  Public viewing will be open from 1 p.m. to 7:30 p.m.
            Awards will be given in several categories during Friday's event.  The top two high school finalists will move on to the International Science and Engineering Fair, which will be held in Reno, Nevada in May, where they will compete against students from across the United States and more than 50 countries.  Only 1/3 of those entrants will be recognized for their projects.  For the past 15 years, finalists from the Lincoln University Regional Science Fair have earned recognition during the International Science Fair. 
 (Fort Valley, GA.) - Fort Valley State University recently annouced the hiring of a new Wildcats head football coach.
FVSU President Larry E. Rivers introduced Donald Pittman during a recent press conference at the construction site of the new Wildcat Stadium.
"It is indeed a pleasure to introduce the new head coach of the Fort Valley State University Wildcats," Rivers said. "The FVSU family welcomes Mr. Donald Pittman."
Pittman is the former offensive coordinator of the Albany State University Golden Rams, a formidable Wildcats' rival. "We will support Coach Pittman in continuing to move this team forward based on the solid foundation of our previous coach, Deondri Clark. We will make sure, with his assistance, that we are not only training good athletes. We want them to graduate as well as play good football."
Pittman – wearing a white Wildcats' ball cap – said he was ready for the challenges ahead.
"God has blessed me through all of my years of coaching. I feel that my best coaching is ahead of me and I'm going to make sure that all Wildcat fans are behind me. I waited over 30 years for this opportunity and I'm ready to go to work to show the nation what we can do." 
Pittman said he hopes to coach his new football team to a national championship.
Sean Stanley, interim director of athletics, said that Pittman possesses one of the most brilliant offensive minds in the country. "A lot of time and effort went into the selection of the next FVSU coach. President Rivers charged us to be honest and forthright in our dealings."
 (TALLAHASSEE, Fla.) – Reverend Ernest Ferrell will keynote Florida A&M University's (FAMU) Martin Luther King Convocation scheduled for Thursday, January 15, at 10:10 a.m. in Gaither Gymnasium. The general public is invited to attend.
Ferrell is the president of the Tallahassee Urban League and serves as pastor of Saint Mary Primitive Baptist Church in Tallahassee.
His church leadership began when he was a youth singing in the choir, the Lincoln High School Chorus, and a gospel group named the Walls of Zion.  In 1972, he produced a recording album titled "The Ferrells in Concert," with his brother and sister.  The album was waxed in Nashville, Tennessee.  From singing, he progressed to the church pulpit as a young gospel preacher.  He became an ordained preacher, and in 1969, he was installed as pastor of his first church, Galilee Primitive Baptist Church.
Ferrell has been the recipient of numerous awards including the prestigious Martin Luther King, Jr. Leadership Award from FAMU, the City of Tallahassee Reginald L. Rolle Minority Business Leadership Award, the Omega Psi Phi Fraternity Citizen of the Year Award, and was nominated by the Tallahassee Chamber of Commerce for the Distinguished Citizen Service Award.  Also, the City of Tallahassee presented him with the Reverend Ernest Ferrell Day Proclamation Award.  He received the Florida House of Representatives Leadership Award and many others. Reverend Ferrell is married to the former Mary E. Richardson.
(Dover, Delaware) -  After performing in the state's Returns Day Parade, Delaware State University Approaching Storm Marching Band's election season musical work is not done, but instead will move to the presidential national stage.
The University received official notification from the Presidential Inaugural Committee 2009 on Sunday that it has been chosen to be a part of the 56th Presidential Inaugural Parade on Jan. 20 in Washington, D.C.
The parade will start sometime between 2 and 2:30 p.m. on Tuesday, Jan. 20 and will start at Pennsylvania Avenue and 4th Street.
According to Randolph Johnson, DSU band director, approximately 110 students will perform at the parade. In addition to the band members, DSU's Sweet 16 Flag Team and D'Elegance Dancers will also be a part of that performing contingent.
 "We are honored to be asked to be one of the representatives of the State of Delaware in the Presidential Inaugural Parade," Mr. Johnson said. "It's a great honor and it is a testament to the hard work of the DSU band members as well as of the entire DSU family."
The DSU Approaching Storm Marching Band's existence dates back to 1902 when it began as a 10-piece brass band for the then-State College for Colored Students. Before long the band began making a name for itself and has continued its musical legacy over the last century.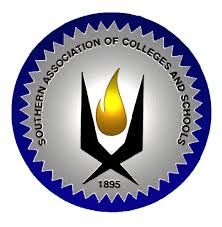 Huntsville, Ala. - During the recent annual meeting of the Commission on Colleges of the Southern Association of Colleges and Schools (SACS) in San Antonio, Tex., the accrediting body placed Alabama A&M University on probationary status.
AAMU Interim President Beverly Edmond said today that the 133-year-old historically black institution was placed on probation for non-compliance with several of SACS' "Principles of Accreditation." 
She added, however, that the specifics of the probationary action "are not yet available" and that she expects to soon receive details in future correspondence.
"While this is not good news for AAMU," Edmond commented, "it must be emphasized that we remain a fully accredited institution and none of the degrees we award are in jeopardy."  Edmond also noted that AAMU is already working on a plan to address the identified areas of concern. 
"We are very confident that these issues will be quickly resolved," said Edmond.  "AAMU remains an outstanding place to receive an education, and none of the concerns deal with the quality of our academic programs."
Also during the annual meeting, SACS lifted from probation the 28,000-student Texas Tech University in Lubbock, Tex.   In Alabama, within the past five years, Auburn University was placed on probation in 2003 and was removed a year later.
 (Grambling, LA.) - Former Grambling State star Frank Lewis along with Doug Porter, an assistant coach under Eddie Robinson, are part of the Southwestern Athletic Conference's Hall of Fame class of 2008.
Lewis, a wingback, running back and wide receiver in college, caught 42 career touchdown passes and earned third-team Little All-America as a senior. A two-time All-SWAC pick, Lewis rushed for 1,428 yards and averaged 10.8 yards per carry.
Lewis went on to play 13 seasons in the NFL with the Steelers and Bills. A first-round pick in 1971, he caught 397 passes for 6,724 yards and 40 touchdowns. Lewis was part of two Super Bowl championship teams and made the Pro Bowl in 1981. Lewis was part of the Louisiana Sports Hall of Fame Class of 2006.
Porter led Valley from 1961-1965, was an assistant coach at Grambling State under Eddie Robinson for nine seasons before guiding programs at Howard and Fort Valley State. His career record stands at 166-105 with just five losing seasons in 26 years. The College Football Hall of Fame inducted Porter earlier this year.
The ceremony will take place at the Sheraton Hotel in Birmingham on Dec. 11. The event begins at 6 p.m. with a reception and dinner at 7 p.m. Tickets are $50 and can be purchased by calling (205) 241-3474.
(WASHINGTON) – Despite predictions that people would be less giving this year, donations poured in Thursday, Nov. 20 the Old Post Office Pavilion for the "Annual WHUR 96.3FM and WHUR-WORLD HD2 Food2Feed Thanksgiving Drive." Volunteers fanned out across 12th Street and Pennsylvania Avenue, NW Washington, D.C. collecting monetary donations and non-perishable items. When the day ended, the Howard University owned and operated radio stations collected more than $70,000 in monetary donations along with 15-thousand pounds of canned goods.
The donations were turned over to the Capital Area Food Bank, the largest public nonprofit hunger and nutrition education resource in the Washington, D.C. Metropolitan Area. The Capital Area Food Bank will used the funds from the "Food2Feed" radiothon to purchase $60 gift cards from Giant Food to distribute to more than 1,000 disadvantaged families in the region, just in time for Thanksgiving.
It is estimated that there are more than 633,000 people in the region are at risk of, or experiencing hunger. "We know that hunger is not one of those problems we can solve with just one fundraiser. But with the generosity of our listeners and many corporate sponsors, the 'Food2Feed' radiothon will make this Thanksgiving a special one for many less fortunate families," said WHUR General Manager Jim Watkins.
The success of the fundraiser was further ensured with the sponsorship of SunTrust Bank, McDonald's, Verizon, Giant Food, and the BET Foundation. Each corporation provided volunteers, in-kind services, and donation.